Our goal is to make our customers happy!
We have 14 years of professional experience designing and engraving custom plaques, trophies, personalized gifts and awards.
We have thousands of customers, ranging from individuals awards to government contracts and international corporate accounts.
Our work has been presented to:
Actor Tom Hanks
Musician Ray Charles
CA Attorney General Jerry Brown.
Former SF Mayor Willie Brown.
1617 Broadway, Oakland, CA 94612
Phone: (510) 451-7303, FAX: (510) 451-7739
( Mon. - Fri. 10 A.M. - 6 P.M. PST )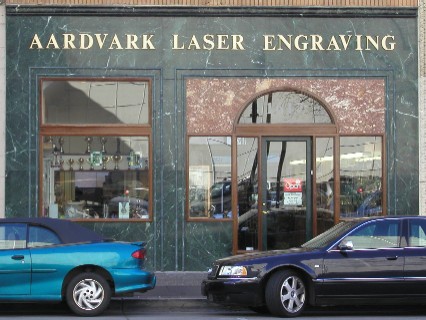 Why us?
We will help you to choose the best item for your occasion within your budget.
We will help you find exactly the right wording.
We provide rush/same day service.
Huge in stock inventory.
Free address stamp with orders over $500.

References from clients:
City of Oakland, Port of Oakland, Kaiser, BART, Acura, Oakland Police and Fire Departments, Forte, PG&E, IRS, US Postal Service and others.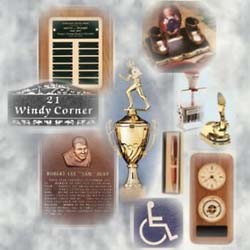 General Information: info@aardvarkengraving.com Webmaster: webmaster@aardvarkengraving.com
[ Home ] [ Content ] [ Search ] [ Location/Map ] [ Feedback ] [ Sample wording ]
Email: